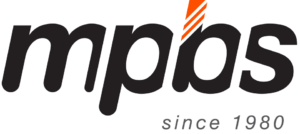 MPBS has been equipped for twenty years with machine lines allowing custom work on manufactured panels.

Equipped with the latest technologies, these lines offers Layout solutions in line with market developments.
Our different types of panels sustain several machining possibilities for the production of furniture components, such as cutting, drilling, grooving, edge banding according to the request of our customers, this activity is based on
Considered as a strategic link of our process allowing us to deduct and optimize the technical needs of our customers.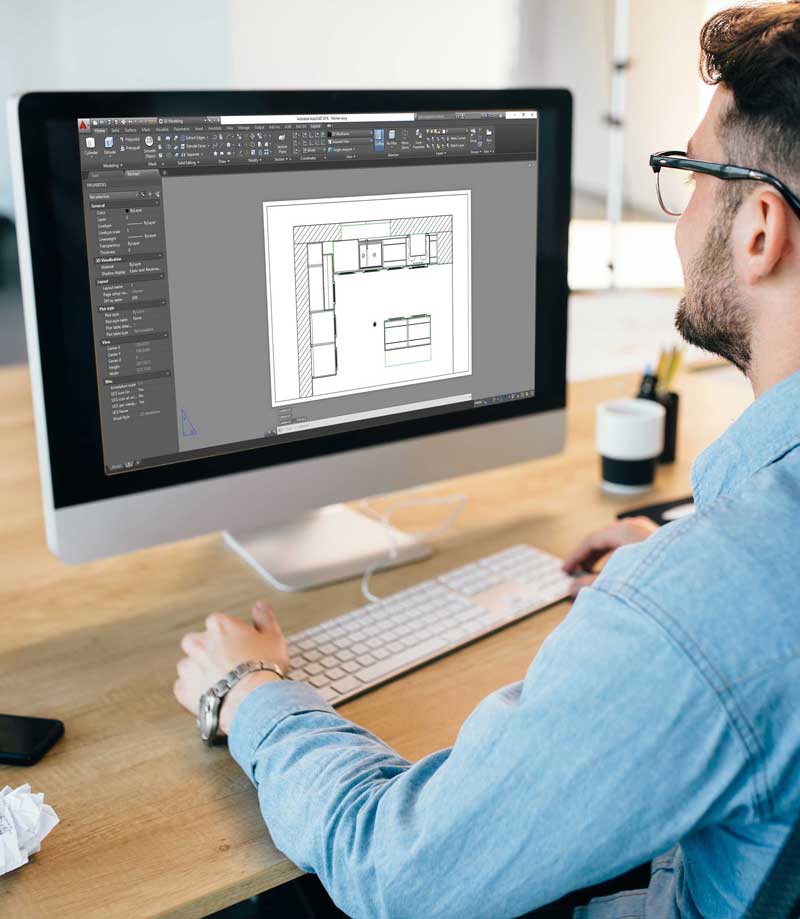 Allowing the debitage in rectangular shapes, while ensuring the precision of the dimensions and the straightness of the edges.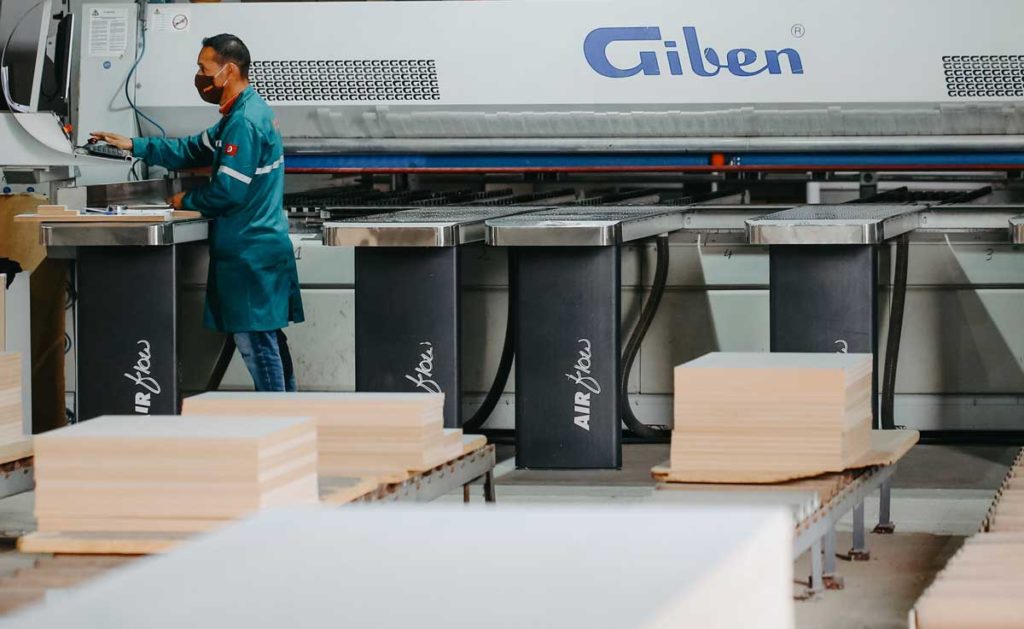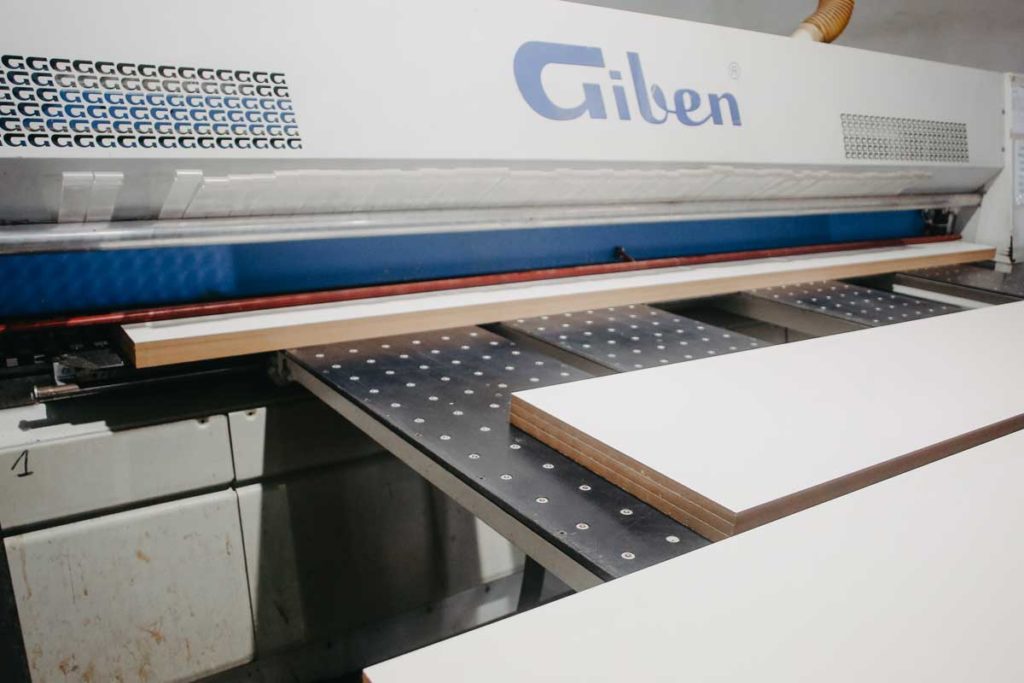 Covering the edges in PVC, acrylic or veneer in different thicknesses with an unequalled finish and protection thanks to the PU glue that protects the panels from humidity and temperature.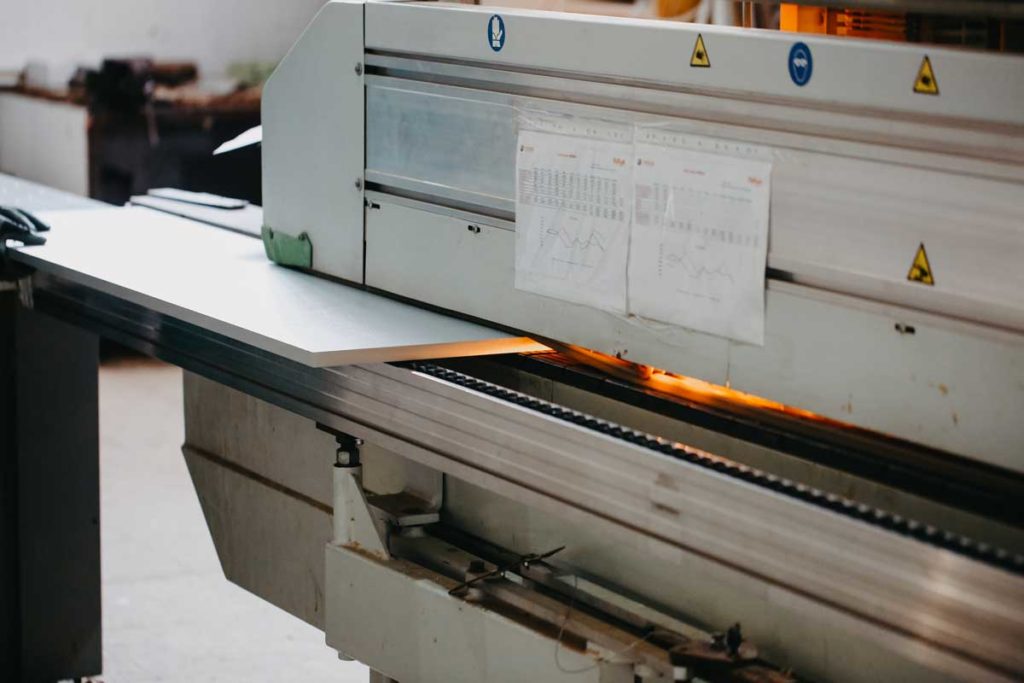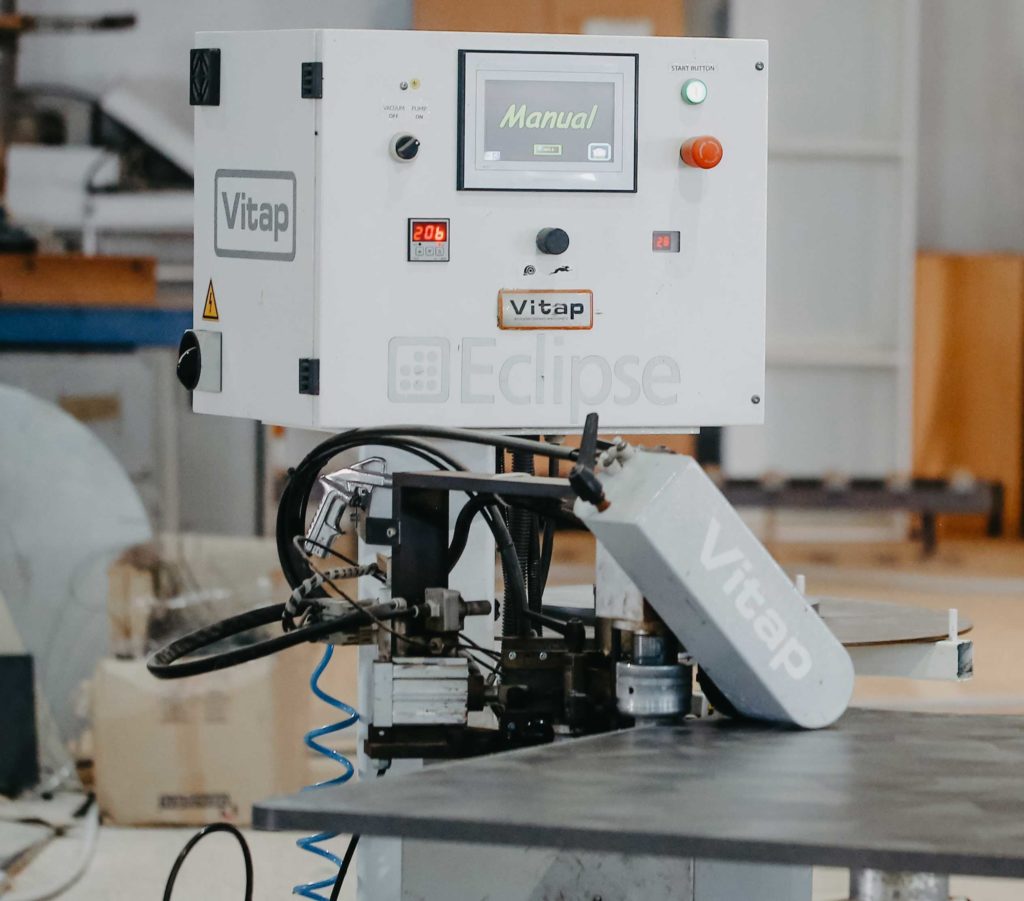 For the grooves and the various holes dedicated for accessories assembly.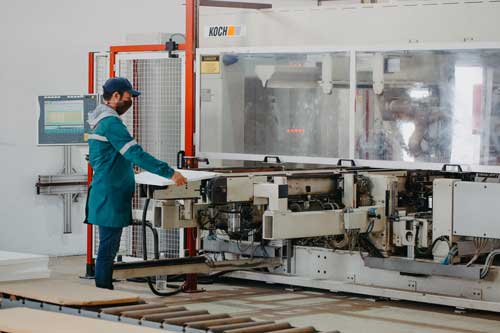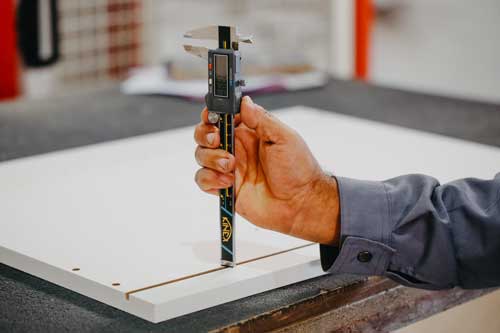 For cutting in curvilinear shapes, engraving and ripping.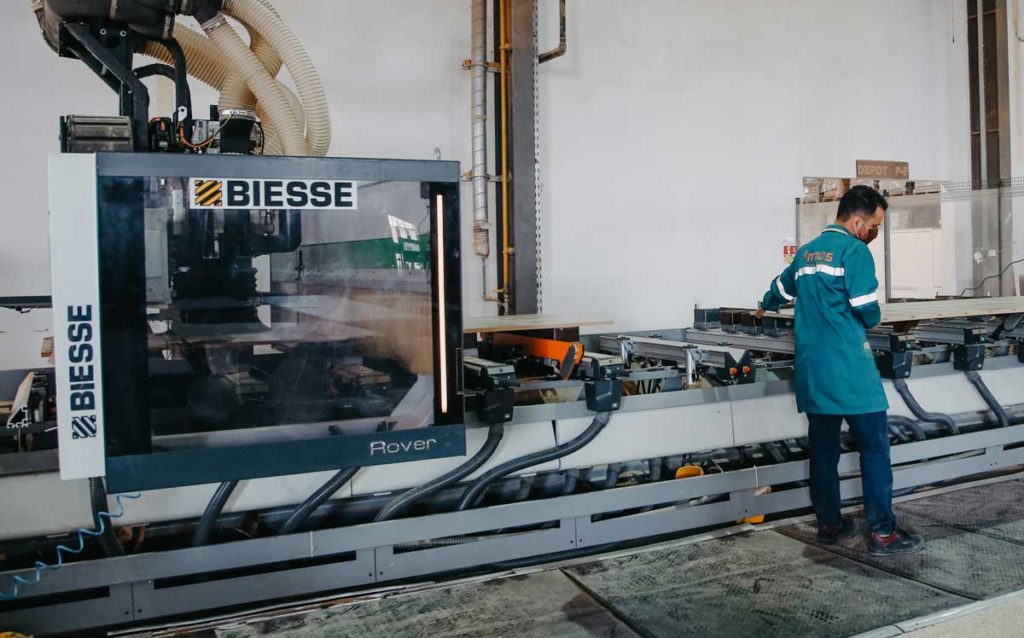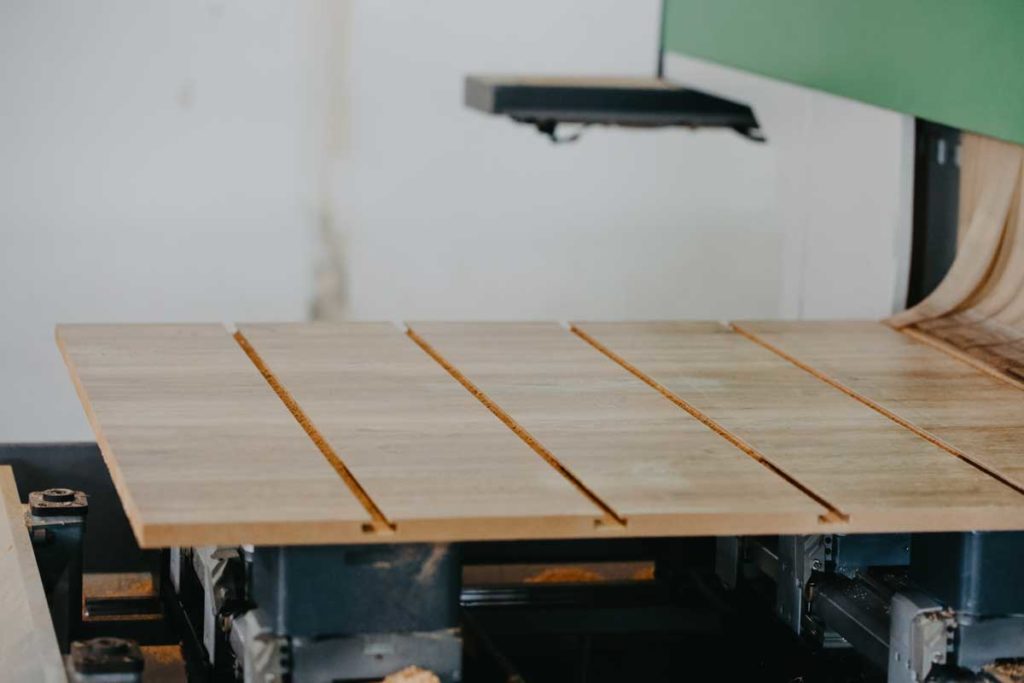 In bubble plastic or in polyethylene on pallet or in cardboard box, meeting the customer's requirements.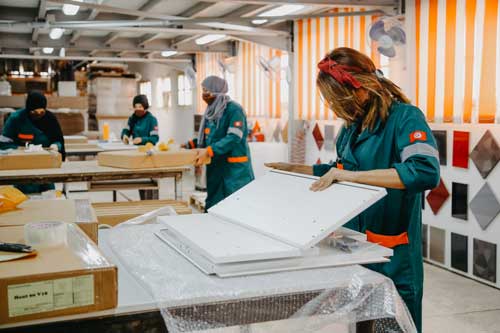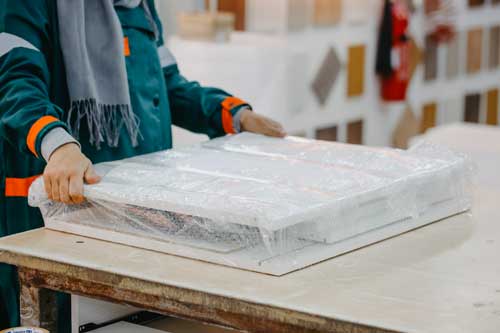 Furniture components in kit form
A concept aimed at improving your competitiveness by subcontracting your production. This type of service gives our customers the control and flexibility in their production and sales processes. Box or facade, kitchen or dressing room, a range of choices is offered to you in support or decoration, resulting in a multitude of advantages on different levels: